1927
Richard Wright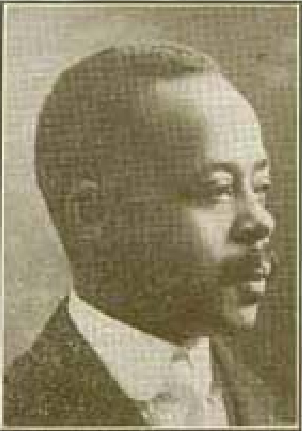 "Tell them we are rising" was a life-long motto by which Richard R. Wright, Sr., lived. Born into slavery in 1855, Wright rose to lofty heights as a school founder, educator, newspaper publisher, entrepreneur, political organizer, banker, and scholar. He was a visionary with boundless aspirations for his people, and he believed that the acquisition of economic and political power was the bottom line.
After an illustrious career in education, Wright, at the age of 67, decided to move North to organize a bank after his daughter was assaulted by a bank employee in Georgia. He studied at the Wharton School to prepare for his financial venture. The move to Philadelphia proved to be a sound decision, since the city was a principal destination for southern blacks. As documented in W.E.B. Dubois' study, Philadelphia had a significant number of black businesses. Wright knew businesses would benefit from a bank sensitive to their needs.
Wright proceeded to gather the capital he needed to open the first trust company organized by African Americans, Citizens and Southern Bank and Trust Company. Wright was the driving force behind the bank's survival through the Great Depression and beyond.
In 1927, Wright and C.C. Spaulding joined with 70 other black bankers to form the National Association of Negro Bankers. The organization's intent "was bringing together annually African American bankers for the purpose of consultation, cooperation, and information exchange." Today, the National Association of Bankers strives to serve bankers from all underserved communities.
Wright maintained an unshakeable conviction in the African American's ability to progress and make significant contributions to the world.
Sources
June O. Patton, "And the Truth Shall Make You Free": Richard Robert Wright, Sr. Black Intellectual and Iconoclast, 1877-1897, Journal of Negro History (Winter-Autumn, 1996) 81:1/4, pp. 17-30.
Alexa Benson Henderson, "Richard R. Wright and the National Negro Bankers Association: Early Organization Efforts Among Black Bankers, 1924-1942," Pennsylvania Magazine of History and Biography, 117:1/2 (January/April 1993).
Nation Association of Negro Bankers