1778
Free African Society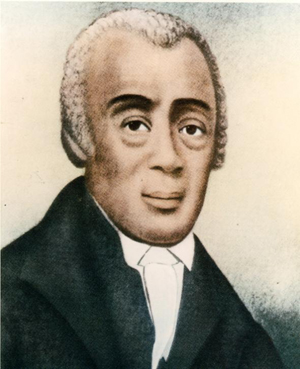 Richard Allen and Absalom Jones formed the Free African Society in Philadelphia, a mutual aid society designed to provide socioeconomic guidance to newly freed people. Among its main objectives were teaching thrift and saving to build wealth in the community. These mutual aid societies and fraternities served as a model for banks later formed in the black community.
By the late 1700s there were nearly 2,000 free blacks in Philadelphia. The community had a strong need to establish financial institutions to support businesses and to provide a secure place for accumulating wealth. In 1778, Richard Allen and Absalom Jones, two ministers, founded the first quasi-financial organization in Philadelphia. These leaders understood the connection between saving and investing and economic growth and stability. Within 10 years, the society had a balance of 42.416 pounds on deposit at the Bank of North America. By 1838 the number of benevolent organizations grew to 100, with membership recorded as 7,448.
Similar organizations were established in Boston, New York, Baltimore, and other cities with large black populations. Although these organizations kept their money on deposit at many local banks, by the mid-19th century African Americans found it increasingly difficult to secure credit supporting commerce and industry. In the years leading up to the Civil War, there was extensive conversation about African Americans establishing their own bank.
Sources
Abram L. Harris, Ph.D., The Negro as Capitalist. (Philadelphia: The American Academy of Political and Social Science, 1936), p. 20.
African in America. Brotherly Love: Philadelphia.
W.E.B. DuBois, The Philadelphia Negro. (New York: Schoken Books, 1967), p.222.
Mauris Lee Porter Emeka, Black Banks, Past and Present. (Kansas City, Missouri: Mauris L.P. Emeka, 1971).